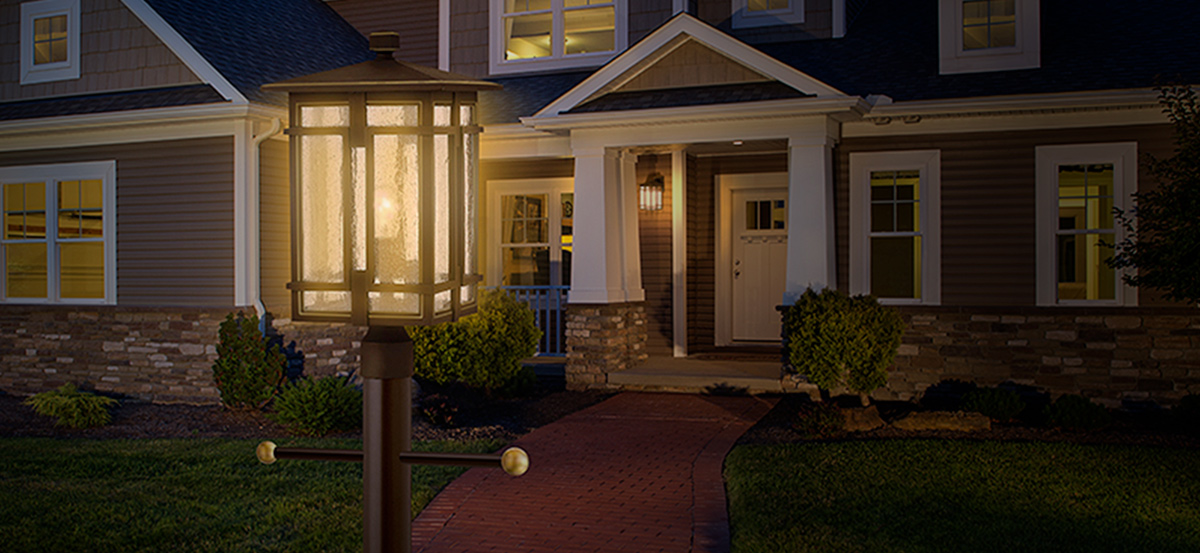 A decorative post lamp can add a touch of style, enhance curb appeal and make your home more inviting
Installing a post lamp is one of the easiest ways to help protect your property and family, providing a brighter entrance that potentially discourages vandalism. All post lamps are installed by an independent licensed professional contractor that will help you chose the best post lamp for your home.
Styles for everyone – Post lamps range from classic to contemporary
Climate versatile - Durable construction for all weather conditions
Coordinate everywhere- Matching wall-mount fixtures available
Energy efficient - Utilizes efficient LED technology saving up to 80% on energy cost and lasting up to 25 times longer than incandescent*
Dusk-to-dawn - Photocell turns light on and off automatically, preventing daytime activation for potential cost savings
* https://www.energy.gov/energysaver/save-electricity-and-fuel/lighting-choices-save-you-money/how-energy-efficient-light
What you get – Free lighting estimate. Professional guidance on choosing the best post lamp package for your space.  Post lamp package includes choice of lamp head (bulbs included) from a variety of styles, a photocell for the dusk-to-dawn feature, a coordinating fluted pole installed in concrete and all wiring trenched to home.
Three easy ways to pay
On your electric bill – Take advantage of convenient monthly payment plans for up to 36-months and no money down, with approved credit and contingent upon our ability to add the program charge to your monthly electric utility bill.
In full – with check or credit card
Credit card – with monthly installments on your credit card